At the start of July, we took part in a 'Tech For Good' pitch battle run by Unbound. We competed against five other start-ups by delivering our three-minute pitch to an audience and a panel of judges. All of the start-ups were working on important problems and gave very impressive presentations. We were both surprised and delighted when Deciwatt was announced as the winner!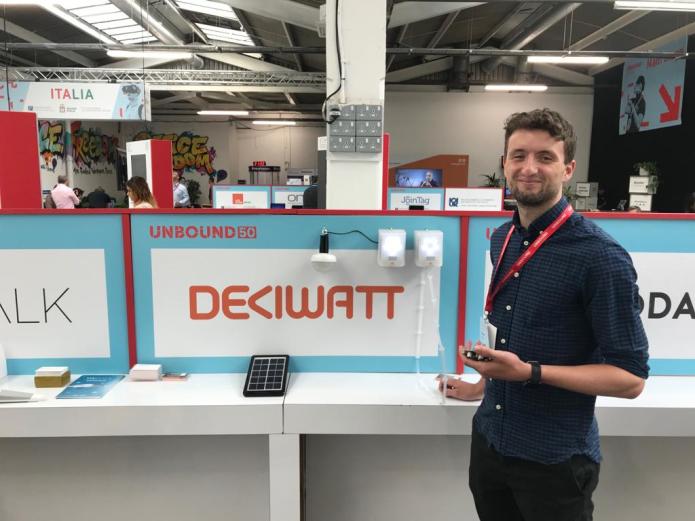 Our prize was the opportunity to exhibit at Unbound London, a two-day innovation festival that took place on July 17th and 18th. Over the course of the festival we got to demo nowlight to hundreds of people and made some connections with potential partner organisations.
On the second day of the festival, we competed in another pitch battle but this time the winners were our good friends at WeWalk, makers of a remarkable Smart Cane for the visually impaired.
We think what their product is amazing and in future we hope to help them integrate a mechanism for manual power generation. This will ensure that the battery in WeWalk can never run out of power when users are out and about.