Dear supporters,
We have just returned from our trip to China and we are excited to share some updates about our progress towards mass production of NowLight.
We spent the first two days in Huizhou, at our plastic manufacturer's factory. The same manufacturer also helped us to create our original GravityLight product, which we know that many of you also supported.
The plastic parts in NowLight are produced via a process called 'injection moulding', where hot liquid plastic is forced into steel moulds, which are commonly referred to as 'tools'. Each plastic part for NowLight is manufactured using a custom-made tool.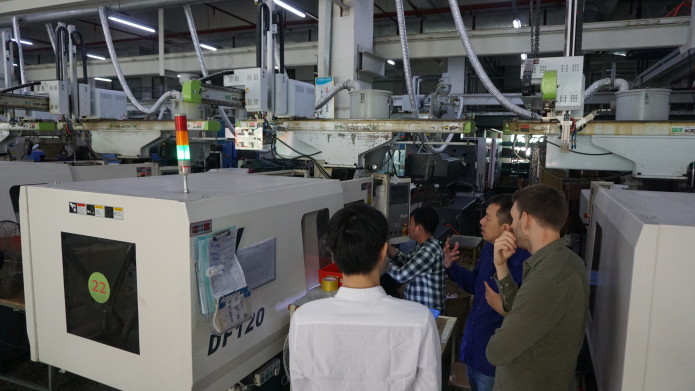 The image above shows one of the injection moulding machines used to create the plastic parts. These machines are highly sophisticated and properly calibrating the machines to produce each plastic part requires both skill and experience. When operating at full speed, the machines can complete the process of injecting and cooling plastic several times per minute, producing large volumes of parts.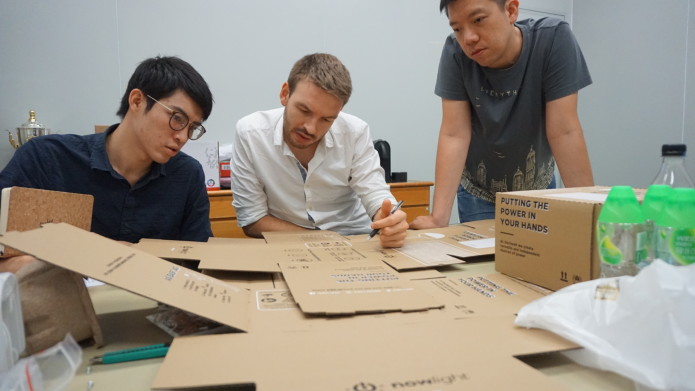 Our plastics manufacturer also has a product assembly division that will manage the assembly of NowLights and SatLights, including the purchase of all the packaging. The photo above shows a meeting where we reviewed some proofs of the outer box for NowLight (a 'proof' is a sample of printed materials).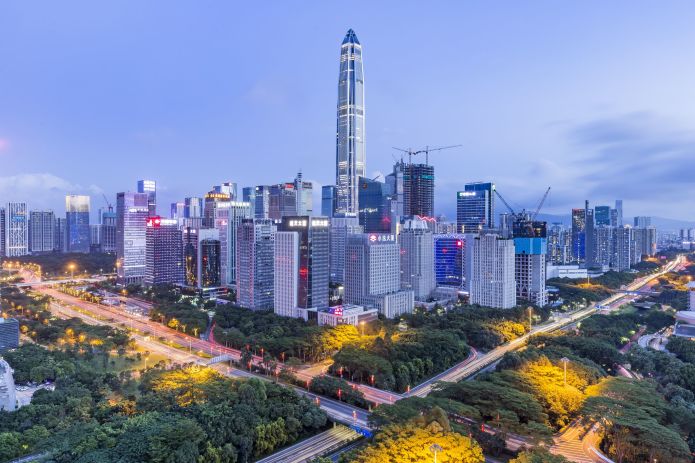 For the rest of our trip we were based in Shenzhen, a city that is often referred to as 'China's Silicon Valley'. The city has experienced huge growth in the last few decades. At the start of the 1980s, Shenzhen had a population of around 100,00. Today the official population of the city is 12 million people. But some estimate the true population of Shenzhen (including temporary and undocumented residents) could be as high as 20 million people.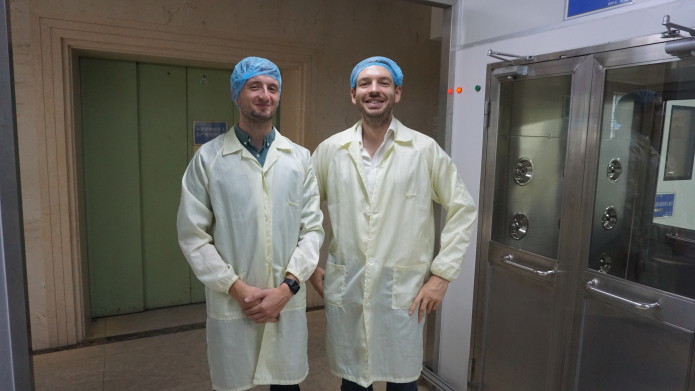 We spent most of our time in Shenzhen with our electronics manufacturer. Their factory is a highly controlled environment, and they take great care to prevent electronics from being damaged by dust or static electricity. All staff and visitors to the factory floor (including us!) have to wear special overalls, hairnets and shoes.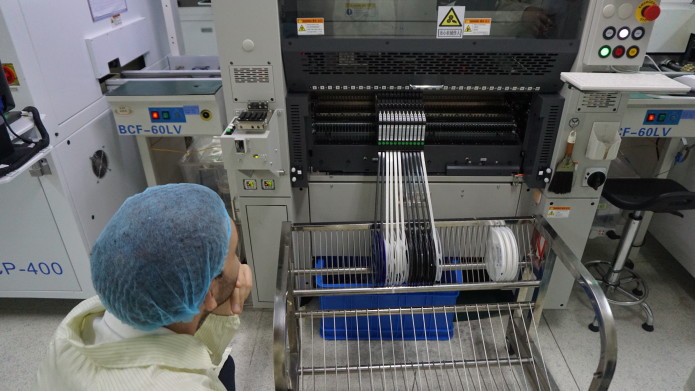 The factory uses some extremely impressive equipment. The SMT (surface-mount technology) machines shown above attach electronic components to bare circuit boards at incredible speed. Another machine further down the production line uses cameras to check that all components have been correctly placed.
The factory also employs hundreds of engineers who perform a range of tests on each fully assembled circuit board to ensure that they are functioning as expected.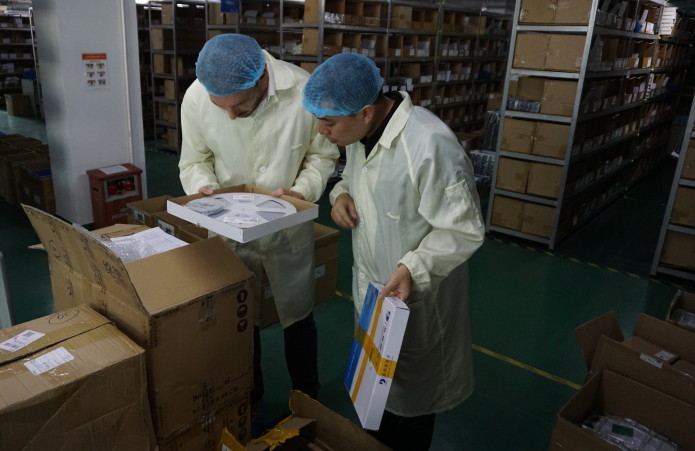 Our electronics manufacturer is storing all of the components for the PCBs until they are ready for assembly. They have a large temperature-controlled warehouse and most components are stored in vacuum packs to prevent exposure to moisture. The warehouse has a quality control team who check all the components for any signs of damage and who ensure that the correct quantity have been delivered.
We spent some time in the warehouse examining the components we purchased from different suppliers and checking that they have been stored appropriately.
On the last day of our trip to Shenzhen, we visited the business who will be conducting all of the certifications that are required for us to sell NowLight in international markets. You might remember an update where we talked about subjecting NowLight and SatLight to EMC and ESD testing. Those tests (which we passed comfortably) were a practice run for the official tests that will be conducted in China.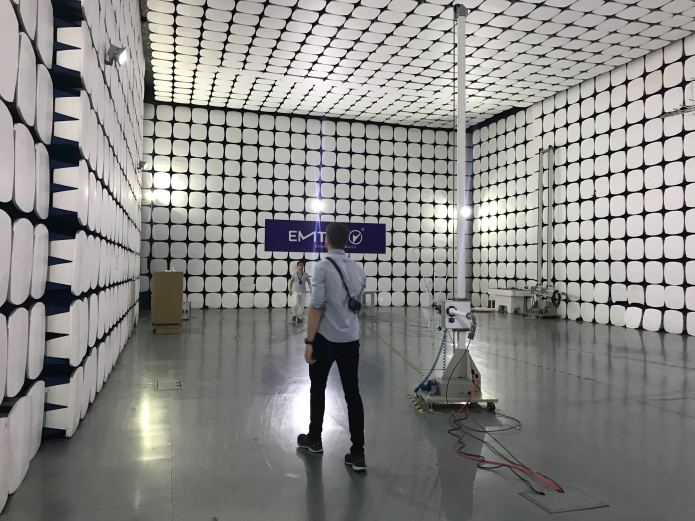 Our testing company will conduct the EMC tests in the room shown above. The equipment used in the room and its construction cost around £3m ($3.6m USD). So, when Shaun (Product Design Manager) joked that the room seemed like a good place to play a game of football, it's not surprising that the lead engineer gave him what can only be described as a 'death stare'!
While in China, we also tried to find immediately available supplies of some of the electronic components that we are still waiting for (as detailed in our last update). We spent a lot of time talking to distributors, agents and manufacturers but unfortunately, we could not find a supplier with the components in stock. As a result, we still expect to deliver your NowLights in November as explained in our previous update.
However, we consider the trip to China to have been a great success and we look forward to sharing more production milestones over the coming weeks.
Best wishes,
The Deciwatt Team