Last week Deciwatt co-founder Graham travelled to speak at South Korea's Gwangju Design Biennale (GDB). This prestigious event celebrates design and innovation, with a special focus on products designed to solve significant problems.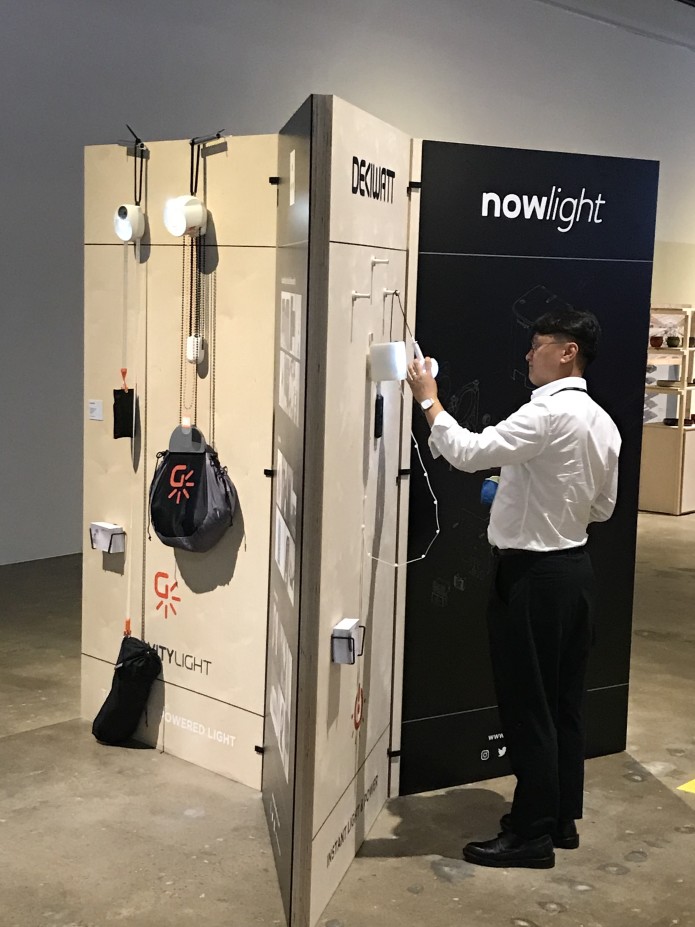 Our products on display at the Gwangju Design Biennale
Graham spoke about the history of GravityLight and our future ambitions for NowLight. The GDB includes an exhibition and both generations of GravityLight, along with an older prototype of NowLight will be on display in South Korea for the next two months.